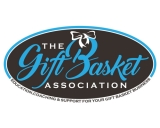 Founded in 2007, The Gift Basket Association was created by industry expert Debbie Quintana to bring a central point of support and collaboration to the gift basket industry.  Since then, GBA has become the starting point for anyone starting out and a consistent, daily place where anyone in the gifting industry can collaborate.  
CURATE is a division of The Gift Basket Association and has been created to help connect amazing artisan vendors to the members and friends of The Gift Basket Association.  
For additional information, please feel free to contact us at info@giftbasketassociation.com.