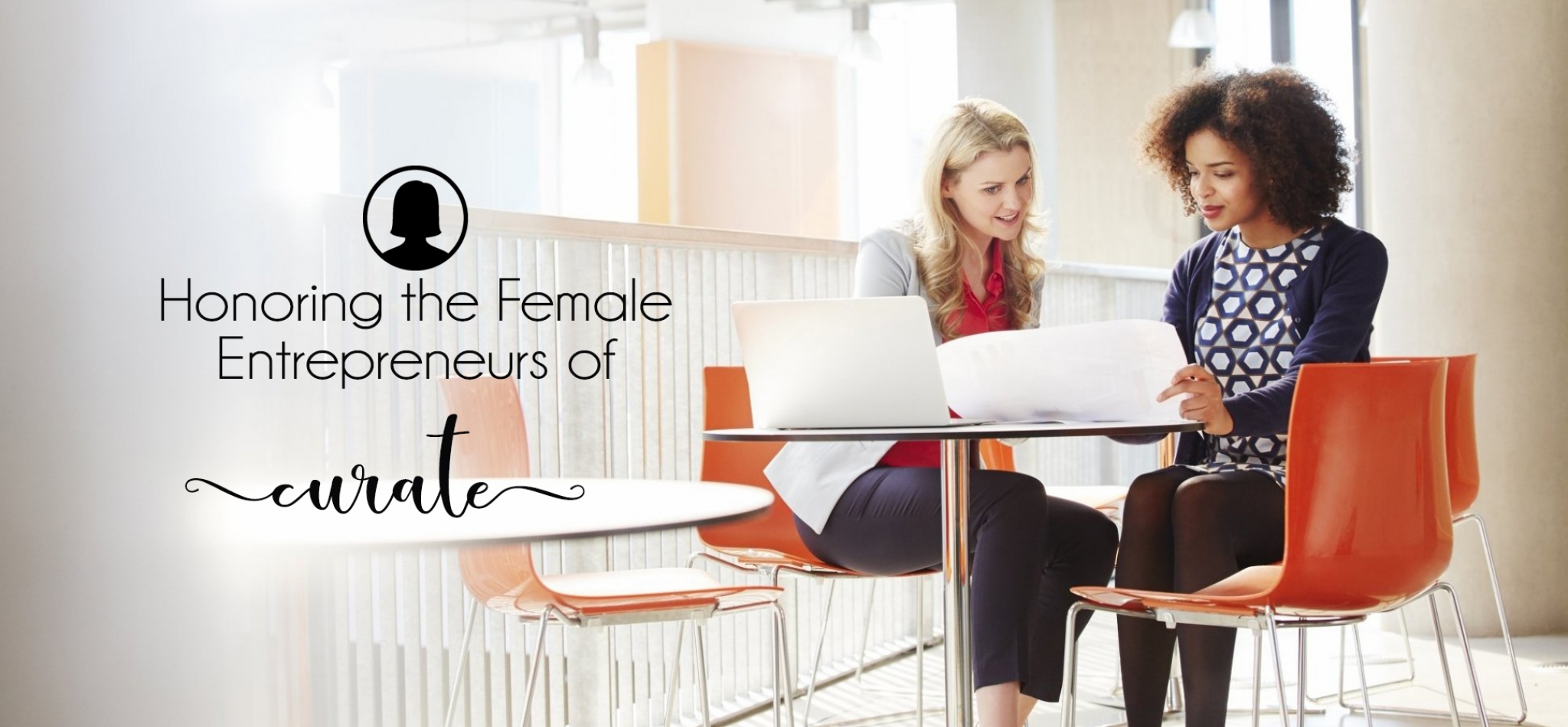 Nerissa Nicole, Mimi Jo's Fruit Tea, Nolensville, TN
How did you come up with the idea of creating your product?
I've always known my way around the kitchen ever since I was a little girl. I watched both of my grandmothers make delicious meals to include the best southern desserts and of southern sweet tea. In the South, we love our tea and take pride in making it. My grandmothers each had their own unique way of making the delicious beverage for Sunday dinners and get-togethers. My maternal grandmother, had a glass pitcher where she would place tea bags and put it out on the back porch in direct sunlight for several hours. My paternal grandmother made a tea punch and brewed her tea over a hot stove and added a variety of mix and match juices from her fridge. Sometimes she had some lemon juice, apple, orange or even leftover Kool-Aid. This was her version of fruit tea. As a child, I grew up learning that sometimes you just have to add your own pizzazz to your favorite dish and make it your own. With that, I decided to continue the tradition of cooking and entertaining family and guests. I perfected the fruit tea recipes and the rest is history.
What was your biggest challenge and how did you overcome it?
My biggest challenge was FEAR and DOUBT. Fear that I didn't know enough about the food and beverage industry to embark on such a journey to jumpstart a business and Doubt that people would not support the vision that God gave me for this business. My background is in human resources (Corporate America) I overcame both FEAR and DOUBT, by first casting out all of the negative thoughts I had in my head. Also, realizing everyone is not going to be happy for you or celebrate your success with you. Know your worth and stay true to yourself and walk boldly with confidence.  So, I began to surround myself with like-minded professionals especially female entrepreneurs who got it. They understood and had been there done that.  I realized that we all shared some of the same challenges in launching our businesses and we held each other accountable to always keep front and center your "WHY". My WHY is my children and to create generational wealth and teach them that they too can have an idea and launch a business and follow their passions.
What advice do you have for other women entrepreneurs?
My advice for other women entrepreneurs is to put your faith into action. If you have a dream or goal for your business, write it down. I am huge vision board junkie. You have to have a constant visual each and every day to remind you what you are working for and why it matters so much to you. Take a picture of your vision board save it on your phone. Always look at it. Be positive even in the face of adversity and disappointment. Things will not always work the way you think it should or even when you think it should. Enjoy the journey. Be thankful for every open door and every closed door. Also, be thankful for those who are genuine supporters of you and your business but don't forget to thank those who are also your Haters. Remember those Haters just help keep you pressing forward and keeps you humble. Finally, make self-care a priority, take care of you so you can give others the best version of yourself.
Crindalyn Lyster, Beach House Teas
How did you come up with the idea of creating your product?
Our family has always supported local and Pacific Northwest agriculture by sourcing locally harvested or grow our own crops to turn into delicious homemade drinks. We have a couple of generations of farmers in our family and growing up, I spent a lot of time with my grandmother helping her in her wine and beer business. She helped homebrewers learn the craft and provide supplies. She also had a large urban farm where she grew a lot of ingredients she used in her wine and beer. I learned not only about the creation of blending from her, but how to run a small business and a lot of my first plant knowledge from her. I've always created in the kitchen and have had a love of tea - which has a lot of the same elements of creating wine and beer. I'd always make tea blends for friends and family - mainly as gifts and was constantly told I should start my own business. One day I just jumped in (after a lot of research and reading an article about another woman that started her own tea business - I was like, I can totally do that! My background is in journalism, business marketing, and graphics, which have all come in handy creating and running Beach House Teas.
What was your biggest challenge and how did you overcome it?
Biggest challenge was learning state regulations. In Washington state, tea blending is considered manufacturing and governed by the department of agriculture. Every state is different. But really finding out where to turn to, to make sure everything is compliant when you are used to just blending in your kitchen. Then there's learning the rules and regulations surrounding the FDA and labeling. I just did a lot of research and had to be really patient. I still do a ton of educational research as I feel there's always something new to learn. I wish I could just create new blends but there's thousands of other things to do in a business

What advice do you have for other women entrepreneurs?
My advice for other woman is to be confident in yourself, but know your limits. Don't be too proud to ask for help and find good networking opportunities - both locally and online groups that are out there for small businesses, woman-focused, specific ones for your industry and ones that focus on an aspect of business you may not be a pro at like marketing, social media, design, etc. Also, make sure you have a good support network as it can be challenging at times and nothing is ever perfect!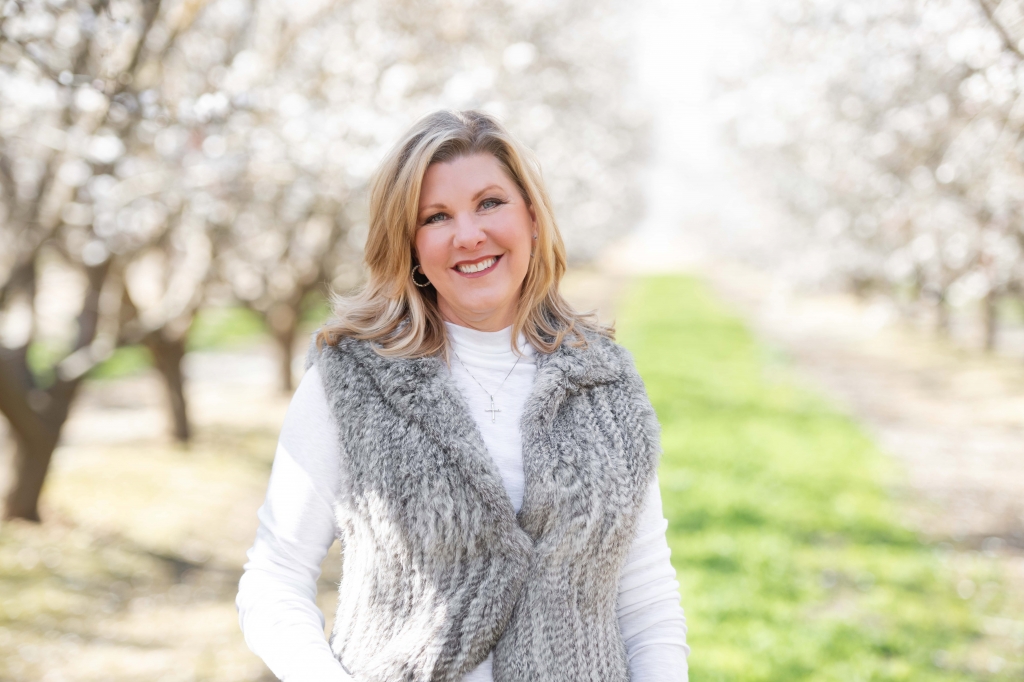 Jennifer Etcheverry, My Husbands Nuts
How did you come up with the idea of creating your product?
My husband is a third-generation farmer.  We planted almonds as a new crop in 1999.  At the time, the market was at an all-time high but when it came time for harvest the market hit an all-time low.  That trend continued for several years.   In 2002 my husband was complaining about the family budget when I said, "what do I have to do, sell your nuts for you"?   And it the rest is history. 
What was your biggest challenge and how did you overcome it?
Not having money or a plan.   I was denied a business loan so my dad became my banker.  I had to learn about nutrition labels, UPC codes budgeting and so much more.  None of which I had any experience.   The business started as a small hobby but quickly grew and turned into a full-time job.  I had to learn fast.  And I am still learning.
What advice do you have for other women entrepreneurs?
I truly believe you have to believe in your product and yourself.  You must enjoy promoting your own product.  I spent weeks working on a logo/label.  It began with an old farm truck driving down a dirt road.  I kept telling myself "I can't sell that"!   It just didn't excite me.   But when I drew out the lady with her hand out, leaning against a tree I saw something and knew I could sell the heck out of that!!!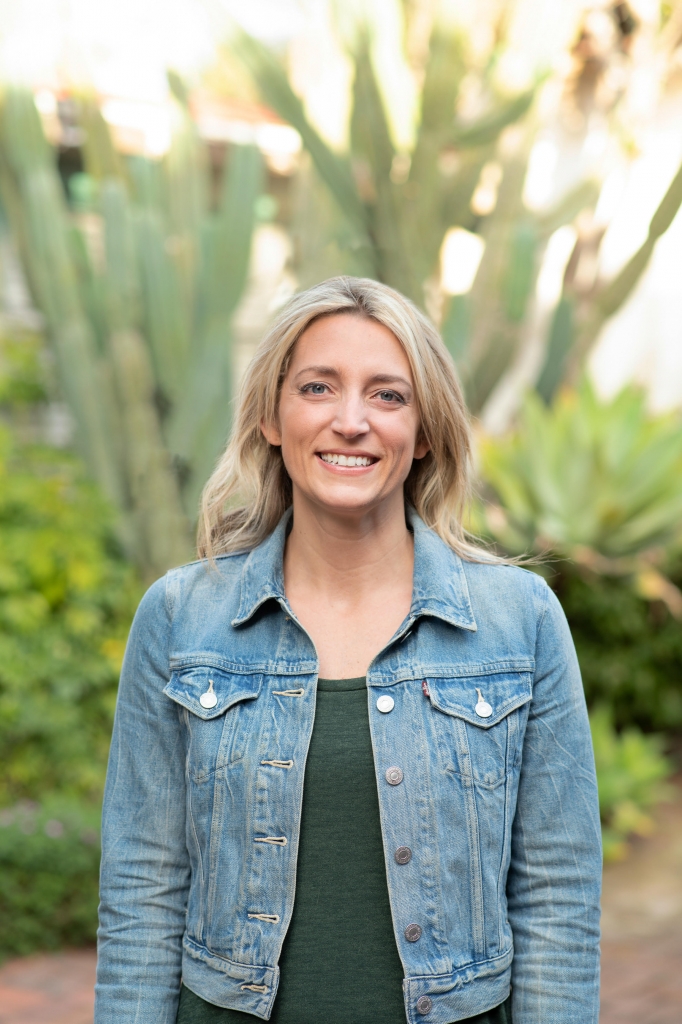 Kate Flynn, Sun and Swell Foods
How did you come up with the idea of creating your product?
For most of my teenage and adult life, I struggled with the meaning of eating healthy.  I spent years trying to figure out what the right 'diet' was for me. Obsessively counting calories, avoiding all carbs, juice cleansing... I tried just about everything, and nothing ever felt good or sustainable.  
In 2016, I tried eating 'clean' for the first time - eating whole, real foods as close to their natural state as possible. Instead of avoiding calories, fat, and carbs, I started avoiding chemicals, preservatives, and refined sugar.  This was life changing for me. I had more energy than ever; I slept better; my asthma (something I struggled with since childhood) went away. Overall, I felt better than ever.
After I started eating clean, I quickly realized that finding on-the-go snacks to fit my new lifestyle was a challenge, as most packaged foods on the market are loaded with chemicals, preservatives, and refined or added sugar.  So... I decided to make my own!
What was your biggest challenge and how did you overcome it?
Self-confidence is an ongoing work in progress for me – self-doubt is something that I work daily to overcome. I find myself questioning myself and my decisions, which at times has held be back in both my personal life and in business. Having a strong support system of other female entrepreneurs, as well as fueling myself with motivating content (podcasts, books, etc) helps me to battle this inclination. I also find that taking time to reflect on and appreciate my big (and small!) successes reinforces that I am on the right path!
What advice do you have for other women entrepreneurs?
Believe in yourself! You are the only one who can limit your greatness. I still have to remind myself of this daily, but I've found that focusing on this mindset helps me to conquer self-doubt and reach for those stretch goals.
Cathy Kleros, Southbury Baking Company
How did you come up with the idea of creating your product?
I created both my BrewCraft and Wine Savories crackers due to what I saw as a need in the market. I had been making my Wine Savories crackers for entertaining friends and family and giving them as gifts. They were perfect with wine and charcuterie. It was my husband who urged me to make and sell them.  The same with the BrewCraft crackers. There weren't any high end specialty food items for the craft beer industry. I saw a need and filled it. There really was and still is nothing quite like either of them on the market.
What was your biggest challenge and how did you overcome it?
I think my biggest challenge has been finding the right market for the Wine Savories crackers. Because of the high-end packaging and ingredients, the price point is a bit higher than other crackers on the market. It was trial and error putting them into stores I thought they'd sell well in. They really are more like a gift, so we switched gears and focused on gift baskets, olive oil stores and higher end specialty stores where they have been successful.
What advice do you have for other women entrepreneurs?
I think the best advise I can give other women entrepreneurs is to always believe.  Most importantly, believe in the products you are making or selling. If you don't believe they're great, no one else will. Believe in yourself and your own capabilities. Believe that long hours and hard work will definitely pay off.  Believe that the confidence and optimism you project will make others take notice and gravitate towards you. Believe that always going above and beyond for your customers will ensure they will stay with you as your business grows. It's a strategy I've lived by and that has been instrumental in making my business successful.