Organic Basil & Garlic Beef Jerky (case of 24)
Posted on 04/25/2019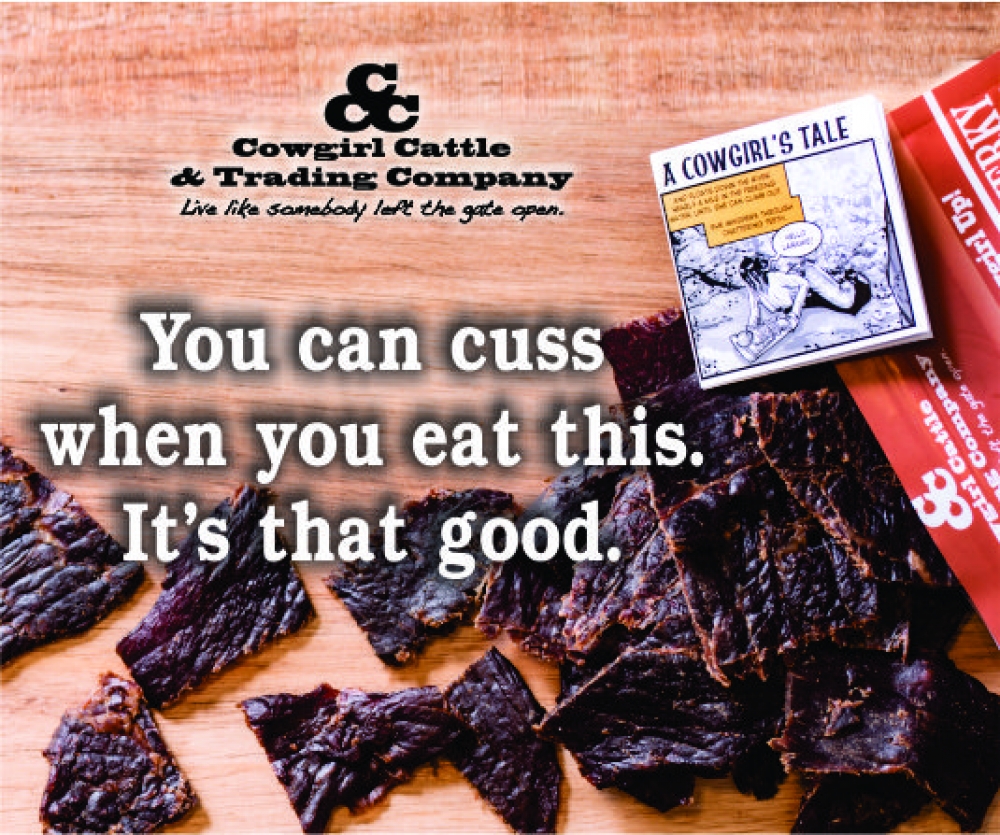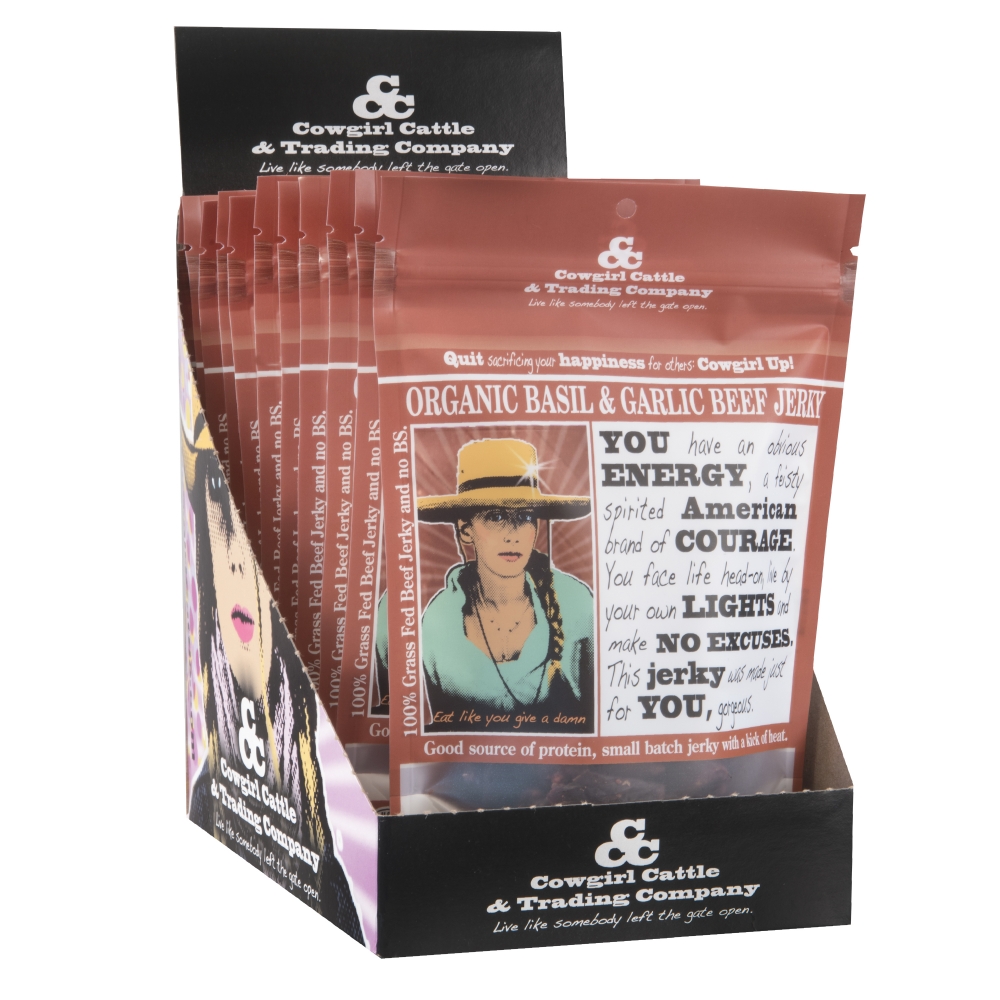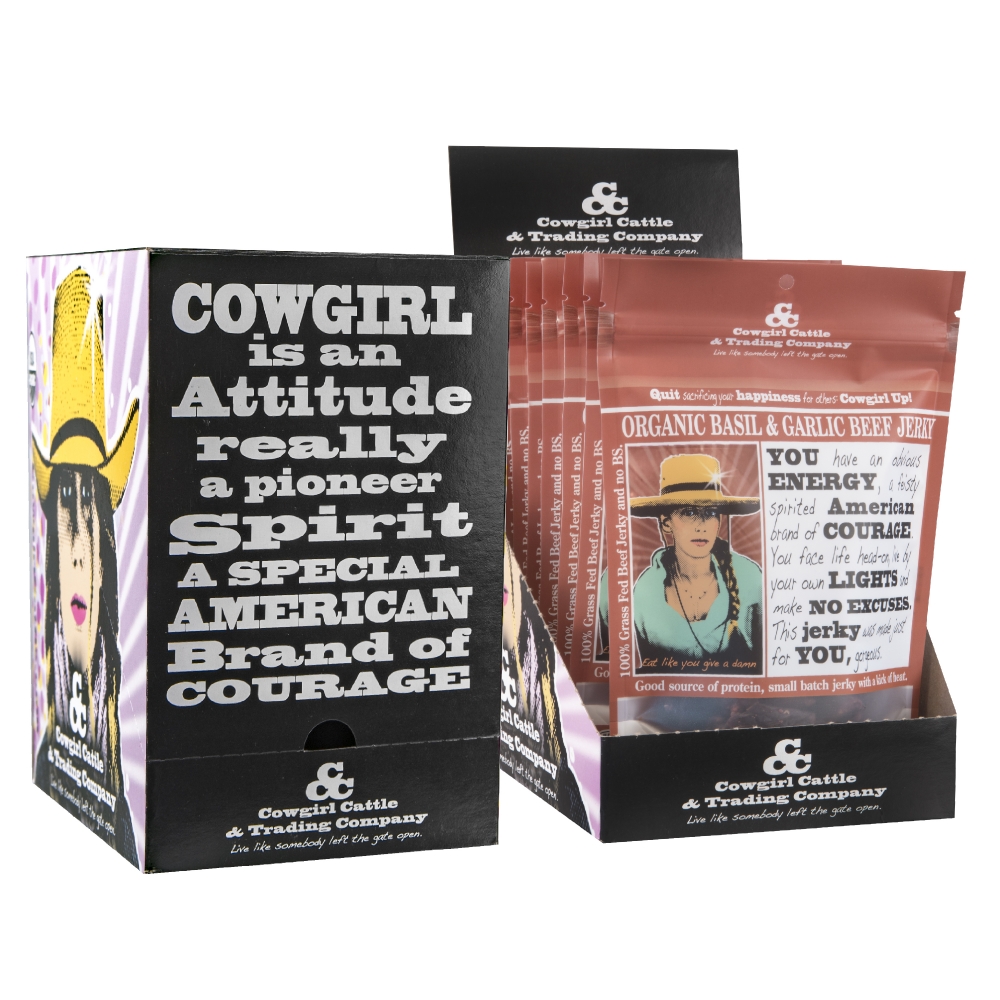 Description
The only jerky with a story to tell. "You have obvious energy, a feisty spirited American brand of courage. You face life head-on, live by your own lights and make no excuses. This jerky was made just for you, gorgeous".
Supports women's rights. A new cartoon in every batch.
Nutritional Information
Made from grass-fed organic beef. Only 80 calories and 9 grams of protein per serving. Clean Eating. USDA Certified Organic.

Other listings from Cowgirl Cattle & Trading Co.