Passion Fruit & Kiwi Dark Chocolate Bites (case of 12)
Posted on 03/26/2019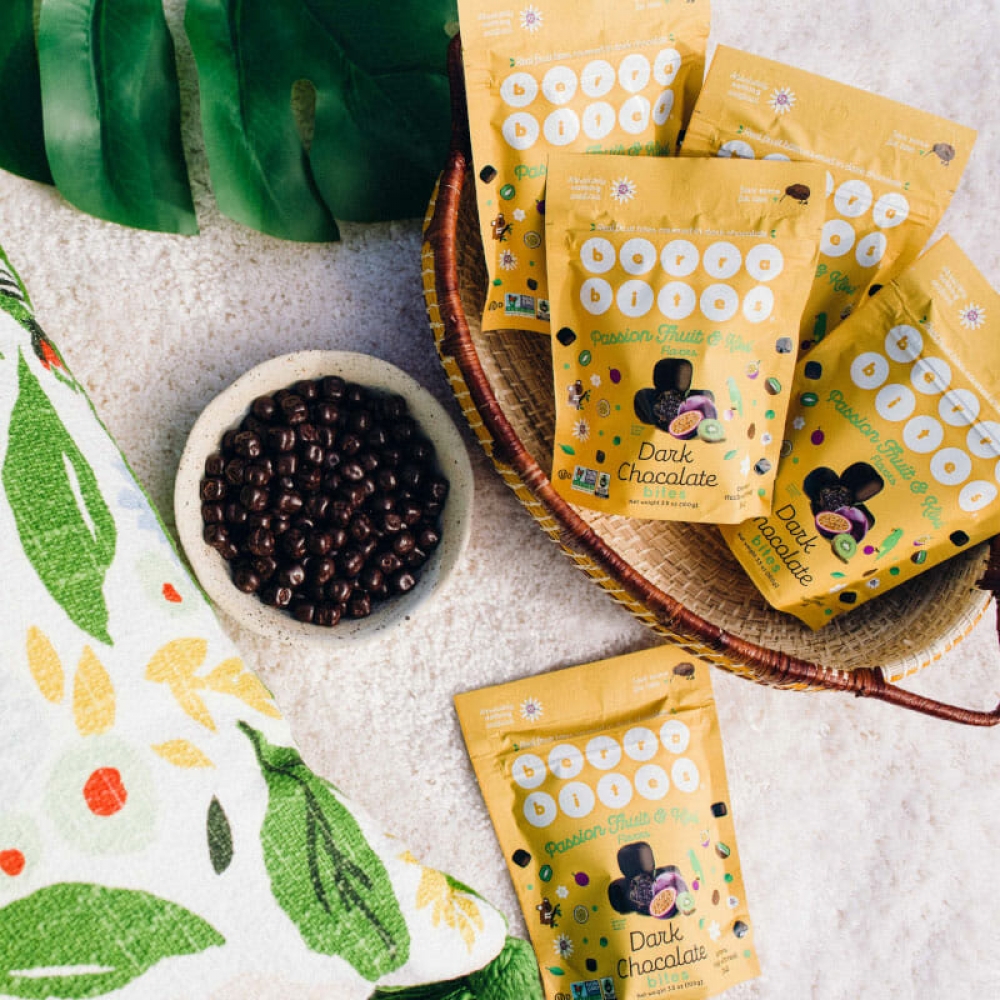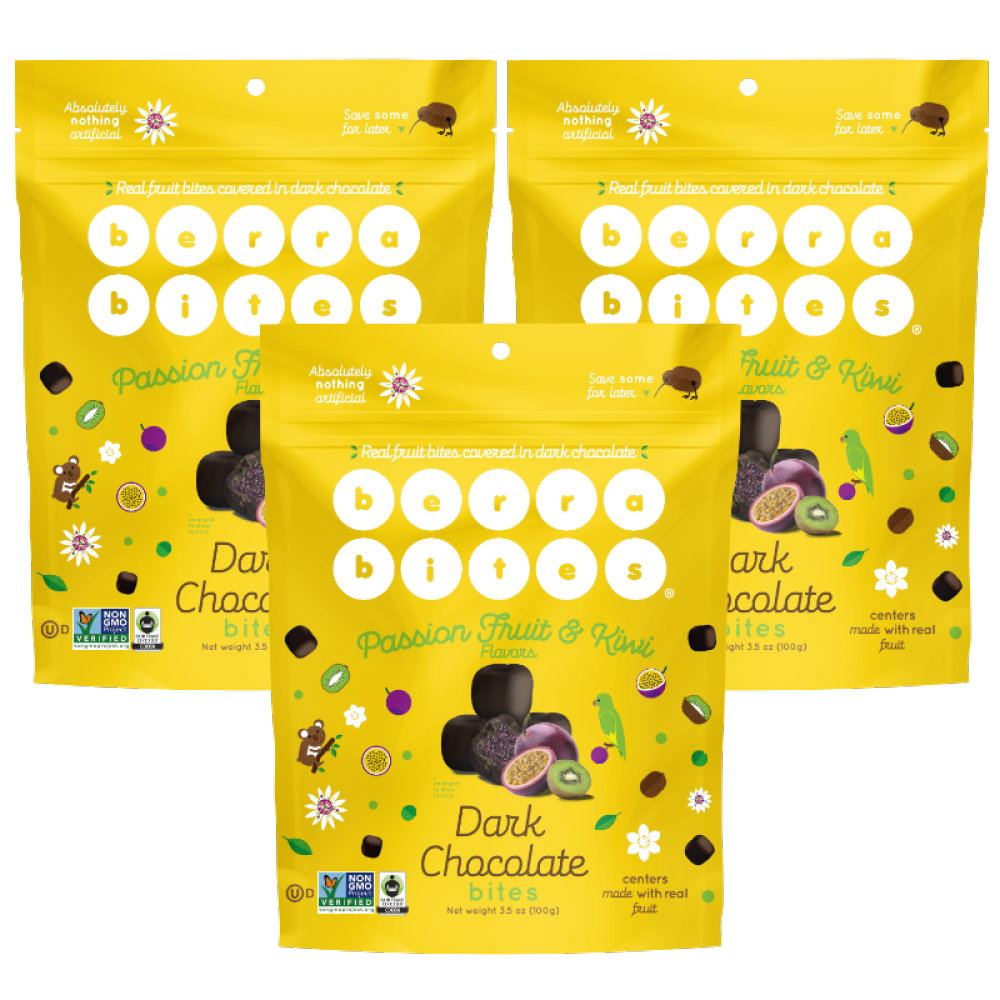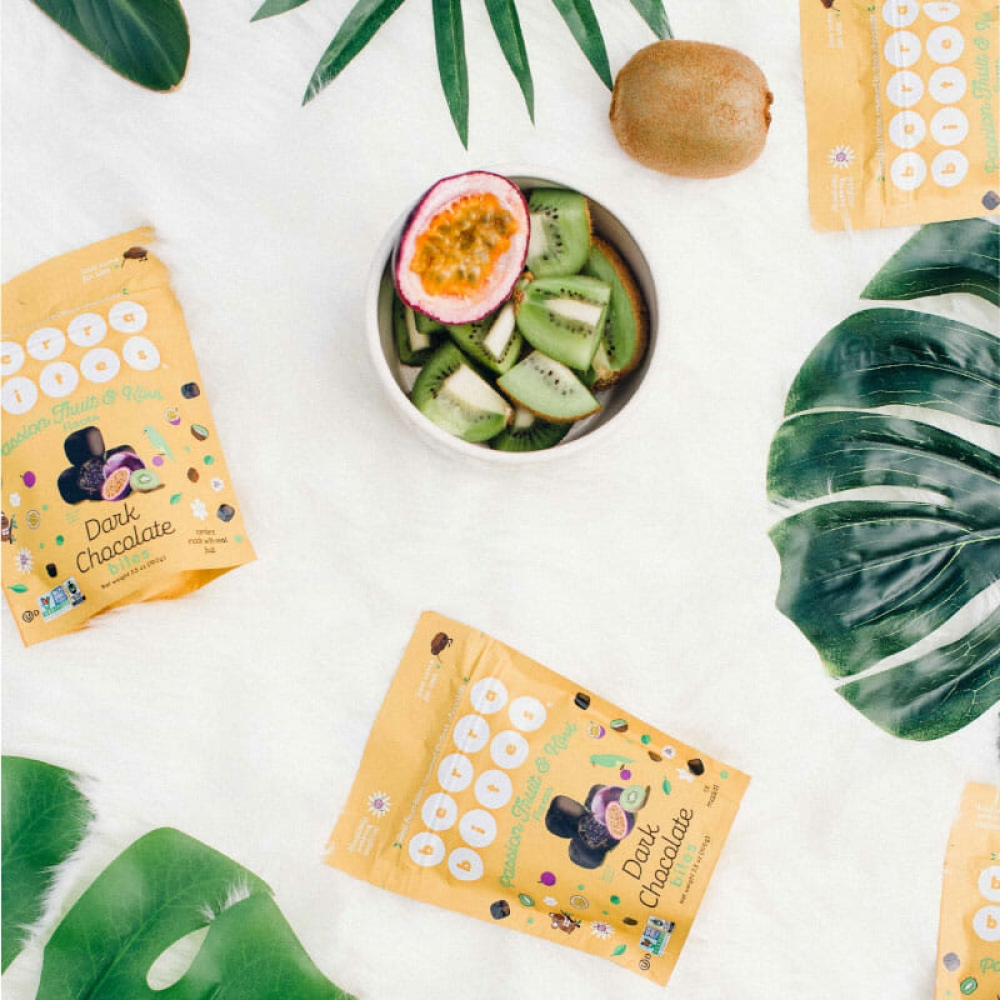 Description
Remember tasting something delicious for the first time as kid and being so pleasantly surprised by the flavor? Well, this was our mission when we created our passion fruit and kiwi flavored berra bites.
One bite of these yummy treats and step into a world of kiwi birds, cute koalas and bouncy kangaroos, and of course, the most exotic flavors that you have ever tasted!
Let chocolate be your happy place again!
Resealable for later, share some with your friends today or keep the whole tasty bag to yourself. We won't tell.
Nutritional Information
No artificial ingredients
Centers made with real pureed and pressed fruit
Made without corn syrup or soy
Non GMO and gluten-free

Other listings from Berra Bites LLC
Berra Bites LLC
FRUITS & CHOCO COVERED FRUIT
Berra Bites LLC
FRUITS & CHOCO COVERED FRUIT