Mixed Berry Dark Chocolate Bites (case of 12)
Posted on 03/26/2019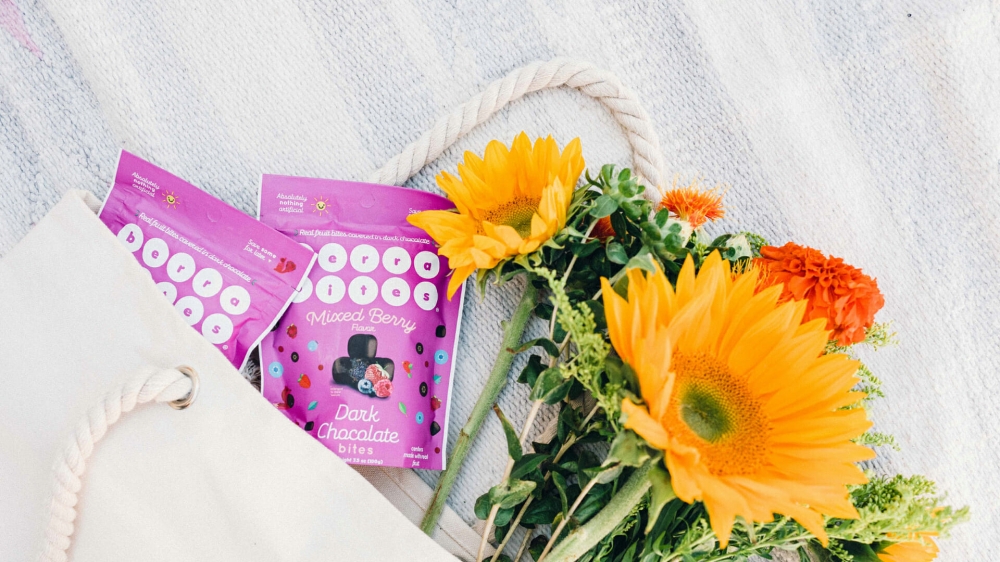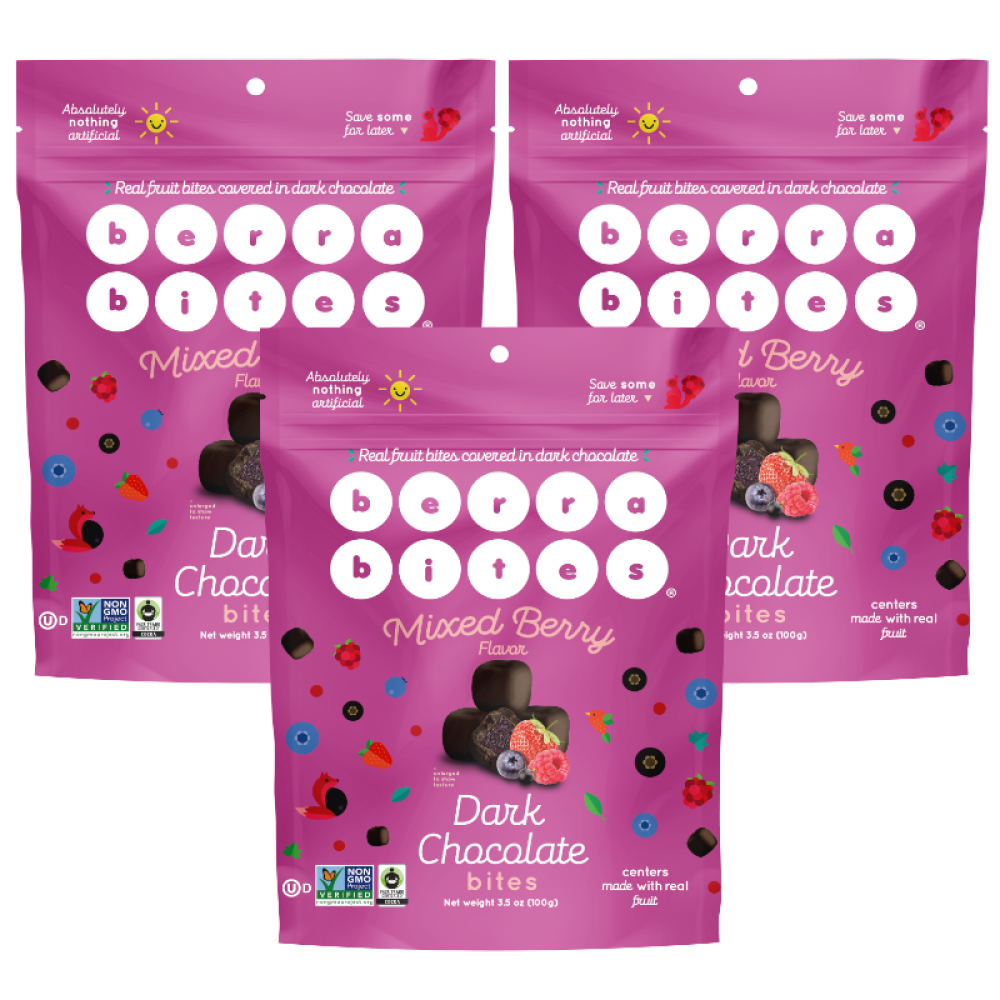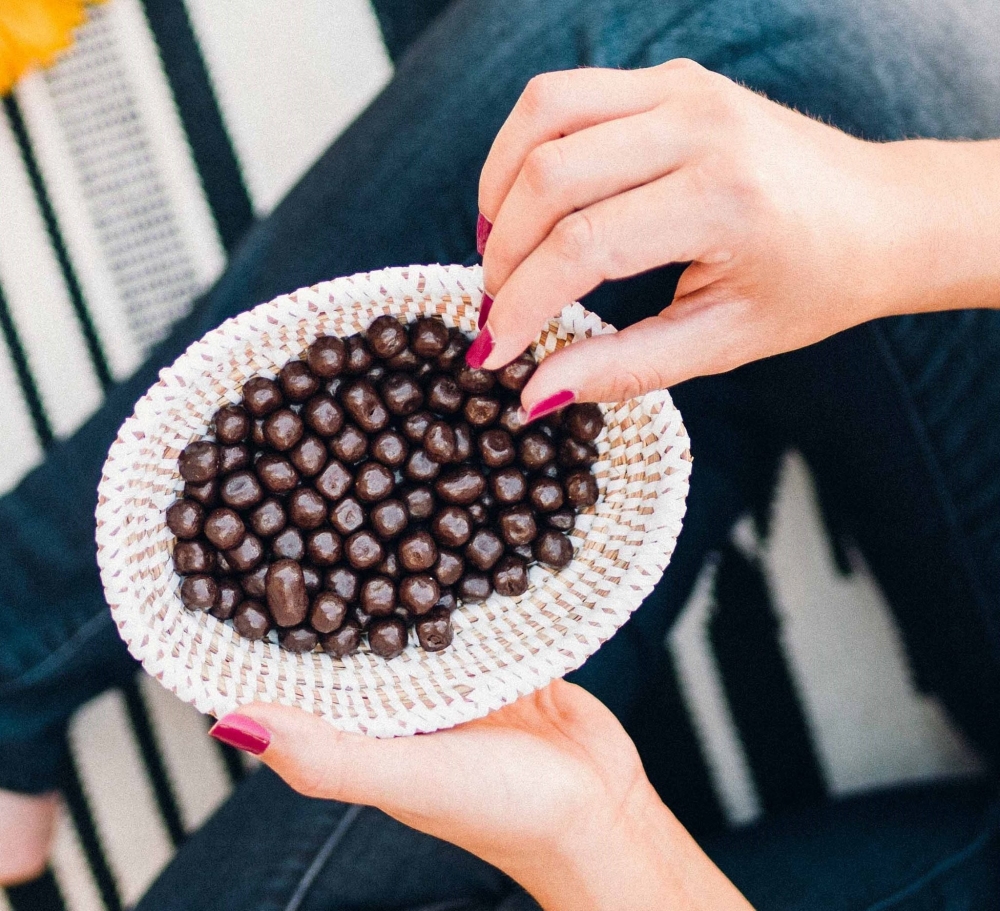 Description
Indulge in a tasty treat that will knock your socks off. Alright, you can keep your footwear on, but once you try Berra Bites delicious dark chocolate and fruit mini bites you'll be tempted to eat the whole bag.
You'll be transported to a chocolate world like no other, with real fruit as your companion. Individually filled with ripe strawberry, real raspberry, beautiful blackcurrant, and blissful blueberry for a "mixed berry" flavor with pizazz.
Let chocolate be your happy place again! Resealable for later, share some with your friends today or keep the whole tasty bag to yourself. We won't tell.
Nutritional Information
No artificial ingredients
Centers made with real pureed and pressed fruit
Made without corn syrup or soy
Non GMO and gluten-free

Other listings from Berra Bites LLC
Berra Bites LLC
FRUITS & CHOCO COVERED FRUIT
Berra Bites LLC
FRUITS & CHOCO COVERED FRUIT