Bert's Bites 2.75 oz (case of 12)
Posted on 04/14/2019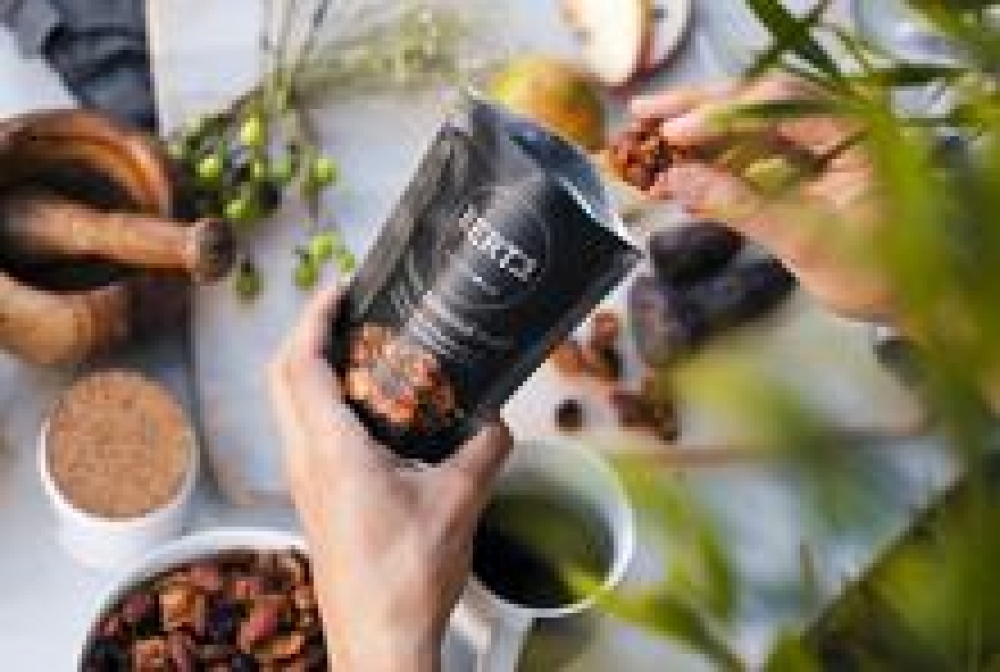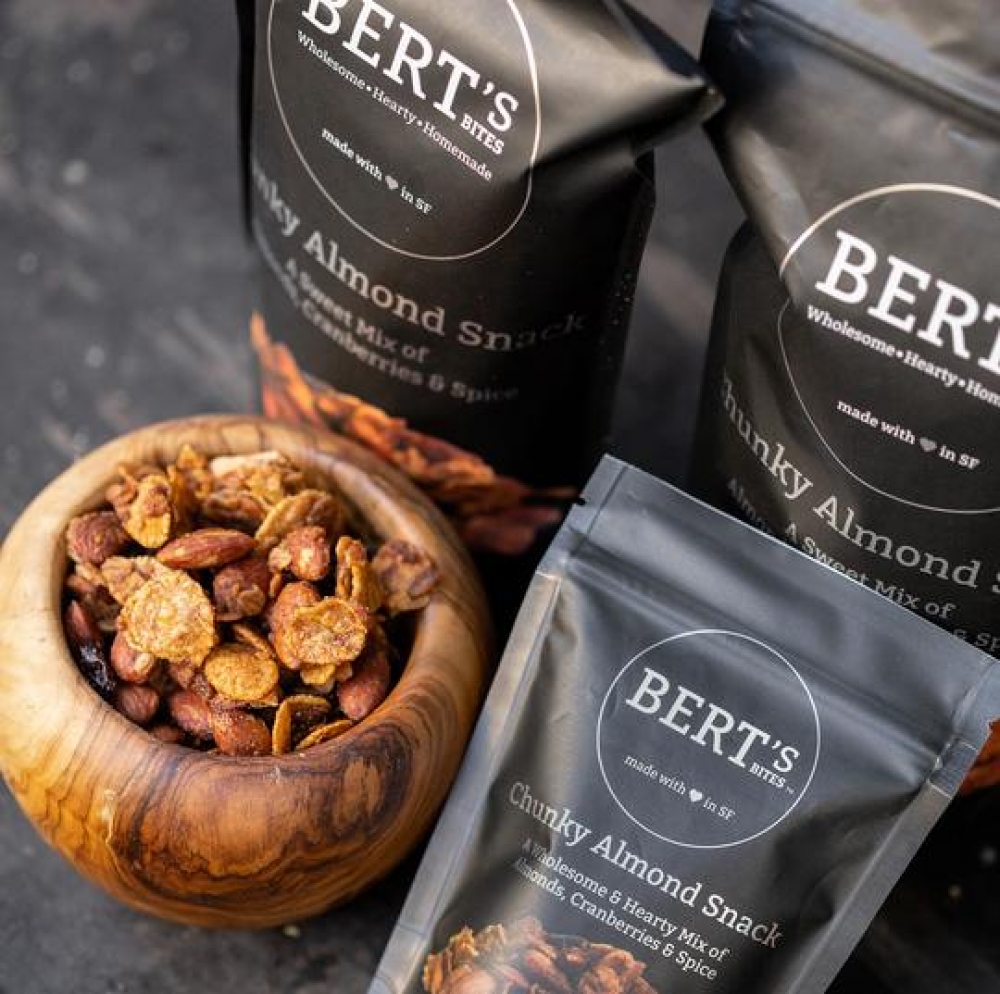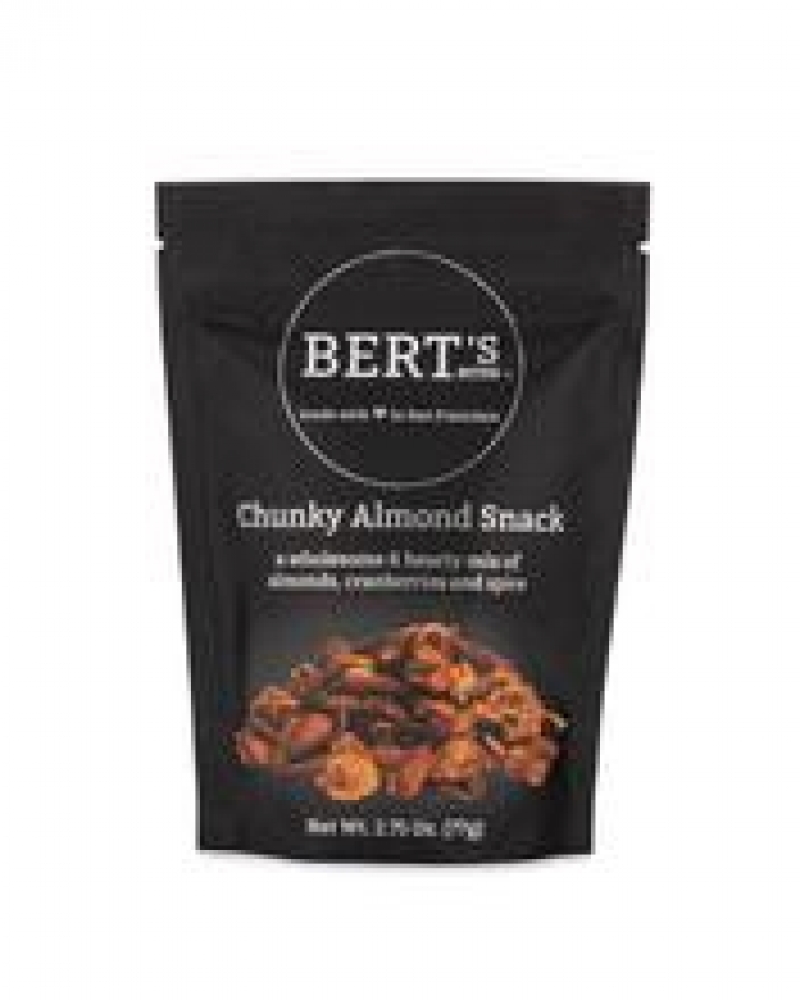 Description
Bert's Bites 2.75 oz pack makes for a deliciously convenient snack, or a taste of what we know will become a favorite snack or topping. Every charmingly resealable bag comes packed with whole almonds, dried cranberries, whole grain oats, cinnamon, and organic maple syrup. Perfect to keep in your backpack or purse, give out as party favors, or pack in your little one's lunchbox, the Snackable pack will be your new favorite way to enjoy Bert's Bites.
Nutritional Information
Ingredients: supreme whole almonds, organic corn flakes, organic maple syrup, dried fruit organic whole grain oats, canola oil, egg whites, cinnamon, salt, and spices.

Other listings from Berts Bites