Organic Classic American Style Beef Jerky (case of 24)
Posted on 04/25/2019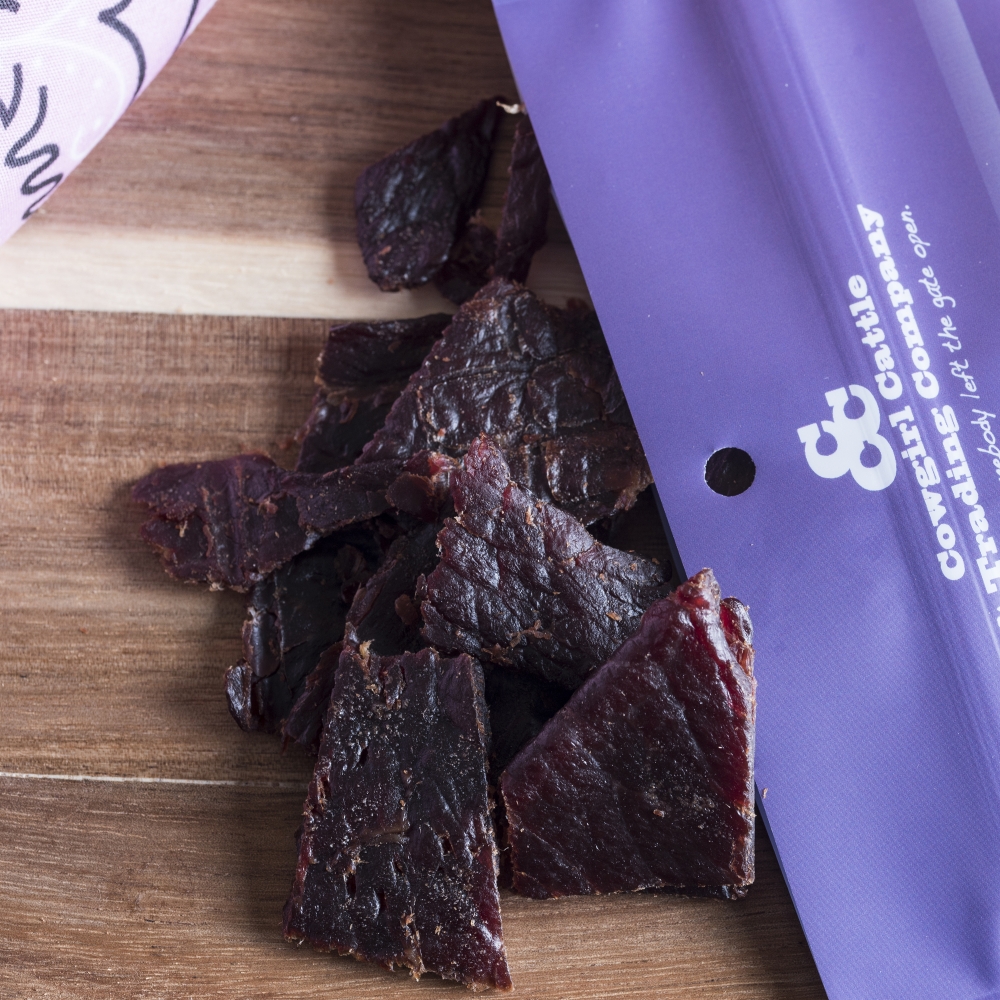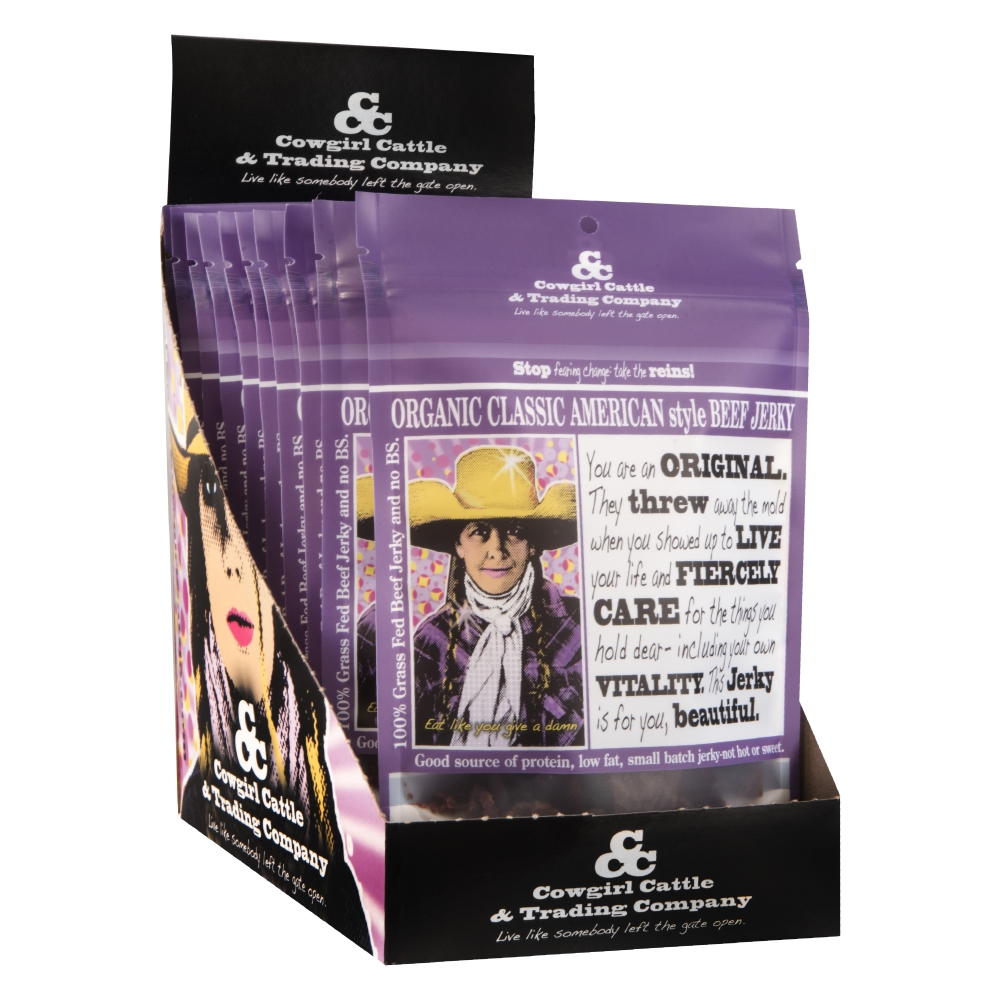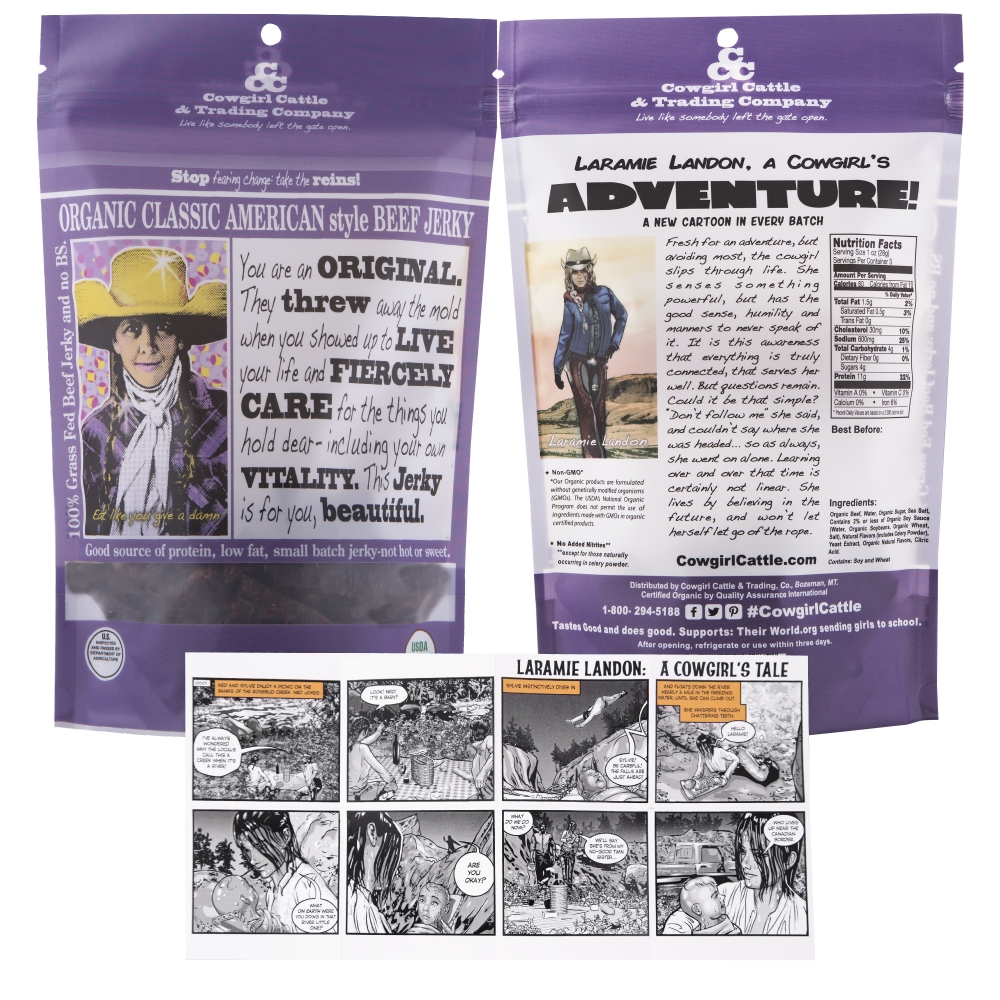 Description
You are an original. They threw away the mold when you showed up to live your life and fiercely care for the things that you hold dear- including your own vitality. This jerky is for you, beautiful.
Cowgirl Cattle supports women's rights.
Nutritional Information
Made from Grass-fed organic beef. Only 80 calories and 9 grams of protein per serving. USDA Certified Organic.

Other listings from Cowgirl Cattle & Trading Co.